5/31/19 Monthly Restorative
Lori Nathanson 7:00 pm - 9:00 pm $35 / $30 Infinity Price View More
Our most gentle class is appropriate for everyone, no yoga experience necessary. This month's Restorative Workshop will focus on a body + sound journey through the chakras. Leave with a sense of balance from your root to crown.
Bolsters, blankets, blocks, and the occasional chair help to organize the body in relaxing poses that create space, openness, and awareness. Restorative poses align the breath, decompress the inner body, and leave you feeling refreshed and perfectly at ease!
Please arrive safely and on time, there is no late entry to this class. 48 Hour Cancellation policy.
Sign Up
6/08/19 Kirtan + Album Release Party
The Mayapuris 8:00 pm - 10:00 pm $20 View More
Be prepared to get taken to a mystical place, the forest grove of your heart, where the nectar of love flows without end.
The Mayapuris are travelers, kirtan gypsies, and renegades of rhythm. They create thunder with their sacred drumming and rain with their melodious singing, and influence the heartbeats of everyone who sings with them.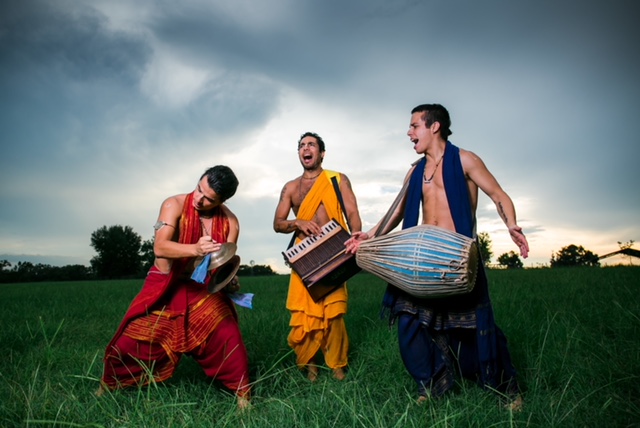 Sign Up
11/02/19 Kirtan
Jai Uttal & Friends 7:00 pm - 9:00 pm $38 EB / $45 After Oct 29th View More
We welcome our favorite Jai Uttal to Yogamaya! Jai knows how to sneak into your soul and deliver a deep experience! Give yourself the treat of participating in Kirtan and chanting of the HOLY NAMES with love! What a perfect evening!

Jai Uttal is a pioneer in the world music community. His eclectic east meets-west sound has put his music at the forefront of the world fusion movement. Jai Uttal's kirtan is made extra special because of the huge love in his heart & devotion to the Bhakti path.
Sign Up