9/22/17 Monthly Restorative
Bridgette Trezza 7:00 pm - 9:00 pm $30 / $25 Infinity View More
Our most gentle class is just right for everyone! No Yoga Experience Necessary!
Bolsters, blankets, blocks, and the occasional chair help to organize the body in relaxing poses that create space, openness, and awareness. Restorative poses align the breath, decompress the inner body, and leave you feeling refreshed and perfectly at ease!
Each month a different teacher brings something special and unique—essential oils, reiki, or meditation, for example—to create an experience guaranteed to leave you feeling great!
Please arrive safely and on time. NO LATE ENTRY TO THIS CLASS! 48 Hour Cancellation policy.
PLEASE NOTE: Infinity Members need to sign up with the front desk directly to get Infinity Price.
Sign Up
10/14/17 First Degree Reiki Training
Keely Garfield 1:00 pm - 7:00 pm $275 Early Bird / $300 after Sept 30 View More
Reiki is a healing therapy that promotes vitality and harmony – physically, mentally, emotionally, and spiritually. Reiki creates a profound sense of wellbeing by gently encouraging the body's own innate capacity to release tension, experience relaxation, feel centered, and find natural alignment. Non-invasive and suitable for everyone, Reiki can reduce pain, anxiety, and depression, aid sleep, improve digestion, respiration and circulation, alleviate symptoms of acute and chronic conditions, and enhance self-awareness. Reiki is simple to learn and can be used in conjunction with other modalities such as restorative yoga and aromatherapy.
First Degree Reiki is for those who wish to learn how to practice Reiki for themselves and others. This training includes Reiki attunement, discourse on philosophical and historical background, mindfulness exercises, clear instruction on practice, and guidance on how to work with this subtle and profound Universal Life Force healing energy.
Due to limited class size there are no refunds or cancelations after Sept 30th, 2017.
"It is such a joy to work with Keely – she teaches skillfully, creatively and in a healing manner." – Roshi Pat Enkyo O'Hara, Abbot, The Village Zendo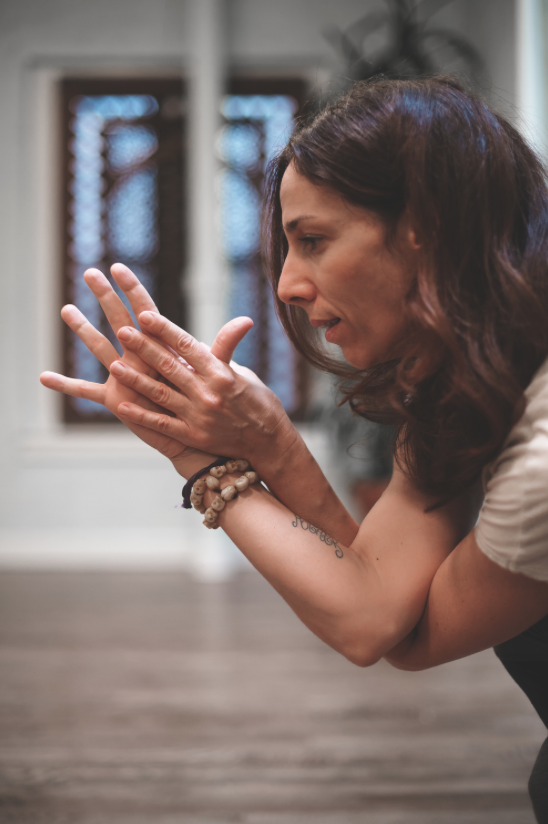 Keely Rakushin Garfield joyfully participates in the great body of the world as a dancer, teacher, and therapist. A spirit of philosophical inquiry and compassionate concern are at the heart of her dedicated engagement in both the arts and wellness. Keely is an acclaimed choreographer with her company Keely Garfield Dance, dance professor, and cultural curator. She is a seasoned yoga instructor, Reiki Master, meditation teacher, and an Urban Zen Integrative Therapist (UZIT). Lay-ordained in Soto Zen Buddhism, her path of practice and service continues to shape her work in oncology and hospice, leading yoga retreats, teacher trainings, and workshops, and is central in her creative endeavors\.
Keely maintains a private Reiki and integrative therapy practice, conducts Reiki trainings for the Urban Zen Integrative Therapy Program, and has incorporated Reiki in her work at Beth Israel Medical Center, PACC, New York Presbyterian, Farber Center for Radiation Oncology, CareRite Centers, and St. Damien Pediatric Hospital in Haiti.
www.keelygarfield.nyc
Sign Up
12/03/17 Maha Sadhana
w/ Raghunath 1:00 pm - 3:30 pm $45 / $40 Infinity View More
Maha Sadhana Yoga Class, Pranayama & Stories from the Gita and beyond.
Raghunath tells stories like no other. You will be inspired while you laugh until your face hurts.
Raghunath is…
Ex-punk, ex-monk, husband, father of five, inversion ambassador, bent on Bhakti, detox junkie, evolution assistant, coalesced by kirtan, cacao consumer, puranic story teller, reciter of Gita, potential excavator, beyond birth and death. He is prana hunter, animal friendly, transcendence in training, born to give – to live today; full contact fighter, devours durians, loves to chant, likes a challenge, servant of the servants, harmonium hugger, conscious of Krishna.
Raghunath born Ray Cappo was a Lower East Side hardcore-punk singer songwriter icon, touring the globe in his teens. In a decadent music scene infested with hard drugs, negativity and intoxication he was an anomaly and a light propounding clean living, positive attitude and vegetarian lifestyle, inspiring tens of thousands of fans internationally. Since his youth he was fascinated with Eastern thought and took his inspiration from Emerson, Ghandi, Thoreau, The Buddhist Sutras, The Bible and the Bhagavad Gita. He started practicing yoga in NYC in 1987 with the esteemed Sri Dharma Mittra as well as Shivananada Yoga. The pettiness of the business of music and the untimely death of his father led him to India in 1988 where he dove deeper into the lifestyle and spirituality of India. He became a celibate monk at a Krishna Bhakti Ashram for 6 years where he intensely studied, meditated and lived the ancient yogic texts. In 1991 in the sacred village of Vrindavan he was awarded the name Raghunath and two years later in that same holy town awarded diksha or the sacred thread, for his study. Now, 23 years later, he's an accomplished yogi in many styles, and married with five children. He leads retreats, workshops and yoga teacher trainings around the world. He is an expert at taking the esoteric yoga philosophy and making it understandable and practical for the contemporary world.